One week of classes For Just $25!
If you are trying to decide whether or not to attend a boot camp fitness class, then this trial offer is for you. This is a no commitment, no obligation offer for anyone who is new to BootCampSF.
Here's How It Works:
BCSF Online Store & Scheduler
Click here to create an account
 Create account or login with Facebook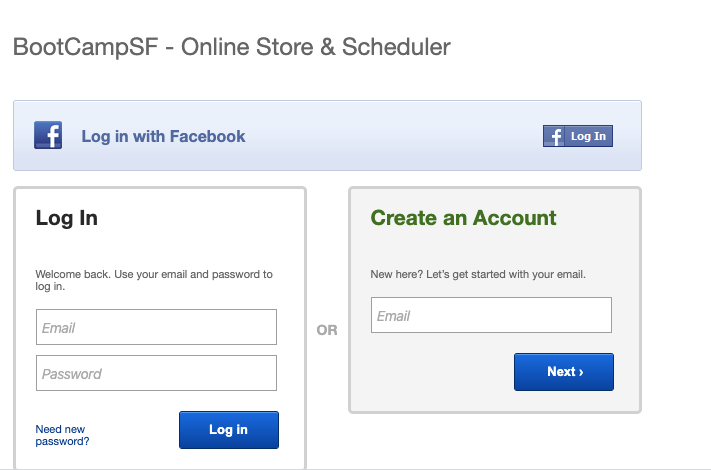 Select "Classes" tab located in the top right corner

Within "Classes" tab, choose preferred location and time and then select "Sign Up Now!"
Next you reserve the classes by picking recurring to choose all the particular days
( this example uses Mondays) in the session
Then check your schedule to see the days that have been reserved and then go ahead and
schedule the other days during the week using the same method.
You can always adjust your schedule days after you sign up
For any questions, please contact us by email at info@bootcampsf.com or by phone at (415) 921-8537.