Individual Training with BootcampSF Experts
Whether you want to slim down, tone up, build muscle or train competitively, BootCampSF will define a balanced, total-body fitness plan with you.
If you need help recovering from an injury or surgery, we can also create a program to get you on the mend.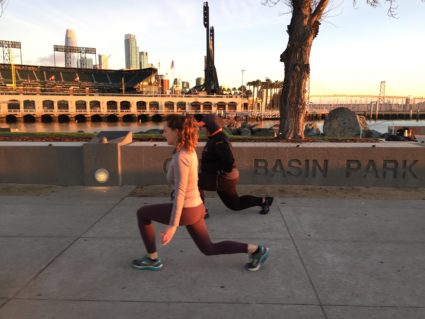 Together we will define your goals and map out your milestones. Then we can determine how often, how intensely and where we'll train.
Sessions are typically one hour long and include a warm-up, workout, cool-down, and stretching. We can meet as often as you'd like, at times that work for you and at a location determined during your consultation.
You can also work out with a couple of your friends where you'll have the support and encouragement to help push you even further. What better way to train and learn than in a group of like-minded friends.
Let's talk about your goals and create a workout plan today.
Contact us below