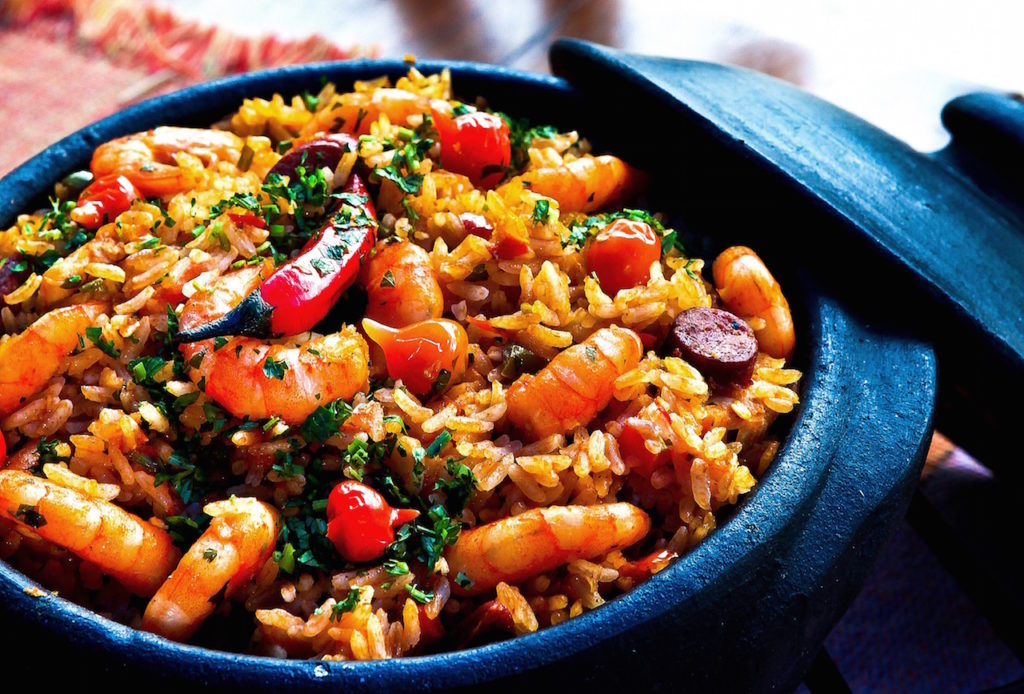 The idea of cooking dinner can be daunting.
We get it.
But often it's not actually COOKING dinner…it's the clean up.
Enter the one-pot-meal phenomenon.  There have been entire cookbooks, blogs and recipes created to make the clean up process a whole lot quicker.
We've gathered up some of our favorite one-pot-meal recipes to share with you. From hearty meats to vegetable stews to light fish meals, there is something for everyone. The one thing these recipes all have in common….quick clean up.
Take some time a bookmark a couple of your favorite and add them to your meal plan. Then, enjoy a healthy homemade dinner…without the clean up.
BCSF's No-Dish-Fish – Check out our very own recipe for cooking fish in parchment paper. All you do is wrap your veggies and fish in the paper and bake. Not only does this recipe require only ONE pan, but ZERO clean up.
Vegetable Coconut Curry – Use a Dutch oven or large pot to saute then simmer all the ingredients for this vegetable based curry. Serve with pre cooked lentils or brown rice for a low-fuss dinner.
Greek Lemon Chicken + Rice  – This recipe has you use a pan to cook the rice in the oven (brilliant!). Then you turn up the heat, add the chicken and bake. If it sounds weird, don't worry – the recipe comes with a quick video that will make you want to run into the kitchen to make this ASAP.
Vegan Pasta with Vegetables and Red Sauce – This recipe adds the pasta, tomato sauce, spices and water to the same pot to cook. Trust us, it works! Then, all you do is add some sauteed veggies (okay, so you used two dishes. BUT no need to deal with a strainer!) and you're ready to eat.
Martha Stewart's Black Beans and Sausage – Although this recipe takes a little longer to cook, the ingredients and directions couldn't be more simple: saute and serve. One pot cooking at it's finest.
Sheet Pan Fajitas –  Toss all ingredients on a sheet pan and bake. Mexican food in under 30 minutes = happiness.
One Pan Mexican Quinoa – Speaking of Mexican food, try this flavorful spin on quinoa by cooking your vegetables, spices and grains in the same pan. While the dish is still warm, mix with hearty greens (like kale) to complete the easy, healthy meal.
Baked Salmon with Cabbage and Kale – To be honest, there are approximately 5 dishes used in this recipe: a knife, cutting board, bowl, whisk and pan. Regardless, we were impressed by the idea of putting greens and salmon on the same sheet pan to bake.
Steak and Balsamic Vegetables – All you need for a fancy steak dinner is one pan, chopped vegetables, quality steak and your broiler. You can toss all ingredients on the pan to make this a true one-dish recipe.
Shakshuka – A traditional dish of baked eggs in tomato sauce, this one skillet recipe is perfect for when the fridge is empty or needs a clean out. Try adding leafy greens or other vegetables to the sauce for an easy breakfast-for-dinner meal.