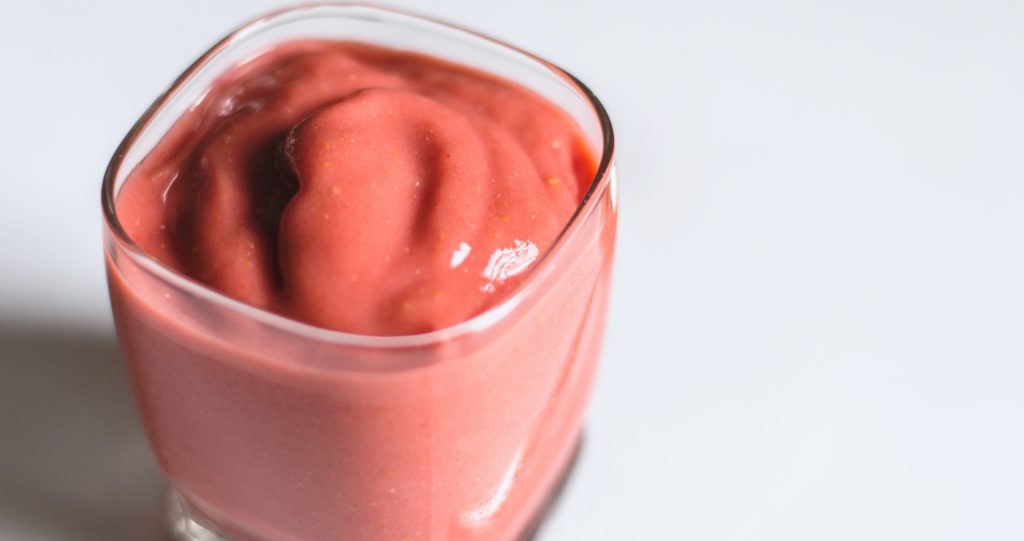 We're writing one more blog dedicated to parents and their children!
How many times have we been told breakfast is the most important meal of the day? Yet, it can be difficult to find nutritious, low sugar options for breakfast that children enjoy. We've pulled together some ideas for you to try in order to get those mornings off to a happy start.
It's incredible how most kids' breakfast foods contain massive amounts of refined sugar. The meal ideas we suggest do have sweeteners, but are way healthier than those Frosted Flakes or Pop-Tarts. Not to mention — these ideas are tasty, too!
1. Fruit and Yogurt Smoothies (use fruit, yogurt, and either milk or 100% fruit juice). Who doesn't love a good breakfast smoothie? Here are a few of our smoothie ideas. Another great one (and simple) that kids love, and can even help you make, is this banana berry smoothie. Also, be sure to sneak in some extra nutrients by adding spinach to those smoothies! With its neutral taste and blender friendliness, spinach makes an excellent smoothie ingredient.
2. Homemade Whole Grain Muffins that can be sweetened with fruit and honey or even a touch of maple syrup. We love these Toddler Muffins that can also double as a healthy lunch or snack. Another one to try are these Yogurt Muffins. This muffin recipe is packed with nutritious ingredients such as carrots, apple, greek yogurt, and oats.
3. Homemade Whole Wheat Pancakes or Waffles. Don't scroll by this one! We know what you're thinking… pancakes and waffles from scratch are time consuming. Yet, hear us out — they only require a few ingredients, you have control over what goes in them, and you can make a huge batch at once and freeze the extras for the weekday meals. Encourage your child to eat them plain with maybe a little butter melted on top. Or maybe add a few drops of honey and spread with nut butter, or top with fruit. This Healthy Banana Pancakes recipe has only have four ingredients and is delicious!
4. Breakfast Sandwiches. Say no to the drive-thru! Here's another idea you can make in advance and freeze. Then when you need a tasty breakfast for your on-the-go child, just pop them in the microwave. Whole wheat english muffins or toast, plus egg, turkey bacon, and cheese is what we like best. Here are a few other recipes your kids might like.
5. Plain Oatmeal flavored with Peanut Butter and Bananas. Sure, plain oatmeal is boring. BUT if you add peanut butter, things liven up quickly. Feel free to sprinkle in some cinnamon or add a drizzle of honey. If your kids can't get on board with plain oatmeal and love the microwaved flavored instant oatmeal packets instead — try stirring in some plain oats as well to dilute some of the sugar content. Gradually, add more and more plain oats until your kids no longer crave the sweetened version.
In conclusion
Choosing breakfast foods that are rich in whole grains, fiber, and protein while low in added sugar has been linked to improved kids' attention span, concentration, and memory. Also, if you do choose to go the cereal route, make sure you select a cereal with 5 grams of sugar per serving or less. Cereals we suggest are Kix, Cheerios, Rice Krispies, Crispix, Kashi Heart to Heart Warm Cinnamon Oat Cereal. Be sure to add fruit and a milk or milk alternative to those low-sugar cereal bowls as well.