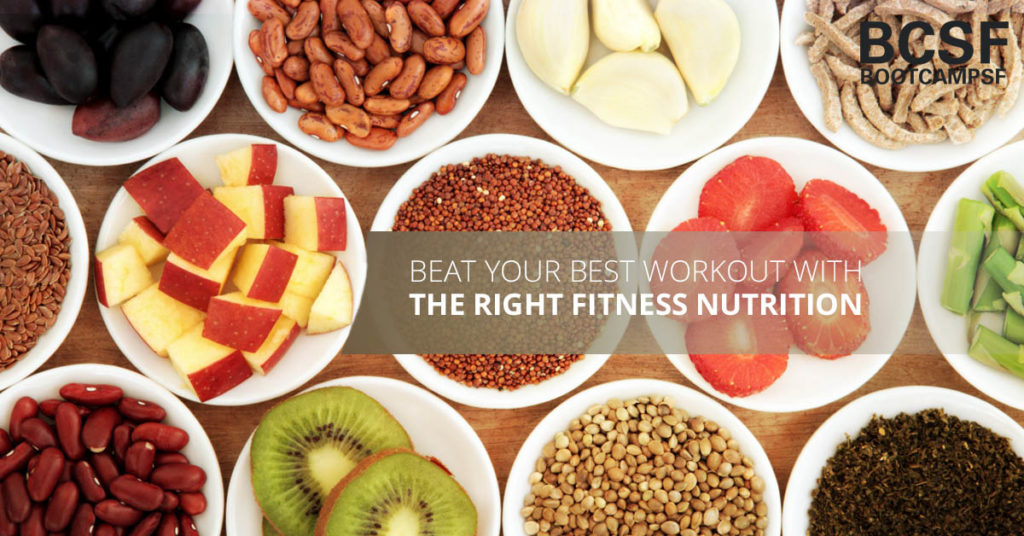 When you are committed to working out and building your strength and endurance, a successful outcome will depend on a multitude of factors, from your willpower and mental toughness, to the quality of your training, to the persistence and dedication that you devote to consistently pursuing your goals. However, even when all of these factors are at 100%, there's still one more factor that can present a barrier to you attaining your best workout. That is your fitness nutrition. How you fuel your body can play a big role in whether or not you're able to meet your fitness goals. In this blog post from Boot Camp San Francisco, we'd like to take a brief look at the importance of your fitness nutrition.
1. Fitness Nutrition Fuels Your Body With What It Needs (Not Necessarily With What It Craves)
When you are trying to beat your best workout and running into obstacles, it's a good idea to look at the fuel you're giving your body. Just consuming a protein shake (and keeping everything else in your diet the same) may not be enough to give you the energy breakthrough that you need to be able to smash through your goals. When you've given it your all, it feels good, but what if your "all" could become even bigger, stronger, and longer-lasting? It can with the right nutrition. Beware of giving your body what it craves. If you're craving junk food like donuts or other sugary carbs, eat a protein-based snack instead, and you'll find that the munchies go away—and stay away.
2. Up With Live Enzymes and Probiotics; Down with Sugars and Artificial Ingredients
When you consume a diet that is high in fresh and raw fruits and veggies, you'll get a constant supply of the live enzymes that these plant-based foods contain. And when you take probiotics, either in capsules or in fermented foods like sauerkraut, kimchi, miso, or tempeh, you'll get beneficial microorganisms that live in your gut and help to reduce inflammation and boost your well-being. On the other hand, consuming lots of sugars can feed the multiplication of yeasts and other harmful colonies of microorganisms, making you feel blah and lowering your immune system.
3. Increase Your Mental Clarity With A Nutrient-Rich Diet
Winning the mental game is a huge part of working out successfully, and you'll be able to play harder when your brain is clear. The great news is that the same diet that builds muscle, reduces inflammation, and increases your overall well-being also helps your brain to be in tip-top shape. If you've suffered from bouts of brain fog, lack of motivation, or mild depression, your diet may be partly to blame. Eating nutrient-rich foods can help to improve your mood, increase your focus, and boost your brain's executive function (the part of the brain that says, "We're going to do this now," and then follows through).
---
Here on the Boot Camp San Francisco blog, you'll find a ton of recipes that are designed to make it tasty and quick for you to make a habit of great nutrition. Fuel your body with fabulous, nutrient-rich foods, and come to a boot camp workout with us today!