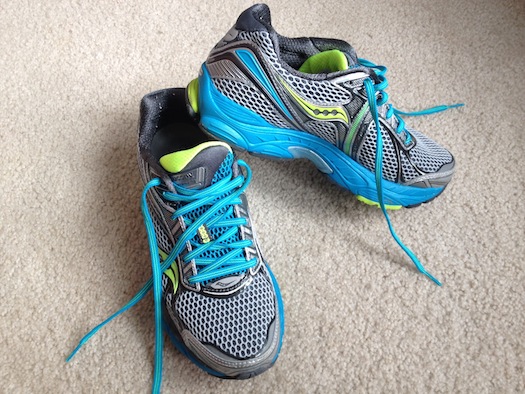 Do you fit? For once the aforementioned phrase has nothing to do with an inner monologue that I'm having with my jeans or a bathing suit. The fit in question this week involves your sneakers which just happen to be the be-all-end-all of your bootcamp bag of tricks.

Right before we closed out our January winter session it became absolutely apparent that my own trusty shoes were on their last legs. You'd think "how to fix shin splints" becoming my top google search should have been enough of a red flag. Truth be told those old shoes probably should have been replaced way back in November but I put off the inevitable to the point that it essentially felt like I was trying to run barefoot. Not fun.
Needless to say new sneakers needed to be obtained stat. In the past I'd gone to an athletic store and been fitted properly for shoes but not for a few years. Instead, I'd simply been buying the same brand and style over and over again. Which you'd think would be OK but from year to year and season to season those shoes do change sometimes subtly but often times drastically. Since I'm still pretty new (and fairly clueless) to the bay area off to Yelp I went to find a store that could tell me what I needed to buy.
In the end I decided to try out Fleet Feet Sports as the reviews were stellar and it sort of resembled the small store atmosphere of the establishment that I used to shop for shoes in back east. I went on a Saturday afternoon, which I really wouldn't recommend because it was definitely crowded, but the throng of shoe seekers were cleared out quickly by the team of knowledgable sales people.
I can't remember the name of the individual who helped me but he was extremely kind, really listened attentively when I explained what activities I would be using my shoes for, and knew cool facts about each model I tried on. Even though the store was busy he never seemed rushed and was extremely patient about the entire process.
One of the strangest things, at least to me, about being fitted for sneakers is that it's the ONLY time in my life when I will wear whatever I'm given and will not complain about the color or style. I simply want the shoe to feel lovely. I overheard several customers around me nixing numerous shoes because they weren't quite cool enough and I was honestly a bit shocked. Sure, there were several pairs of shoes that I tried which were really gorgeous (lilac and pink respectively) but the sneaker that ended up making me feel like the Cinderella of bootcamp was the Saucony Triumph 9 in silver, gray, and citron.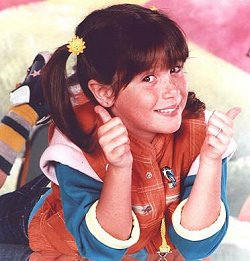 They may look like they fell out of Punky Brewster's closet but man do they feel awesome and I was so excited to wear them this morning. I was also absolutely shocked that I didn't experience even the slightest twinge of pain while working out today. My entire shoe wearing life is a sea of bandaids followed by a haze of pinched toes and blisters so the fact that this shoe made me forget I had it on is nothing short of a miracle. Thank you Fleet Feet Shoes!
So where do you get your sneakers? Do you swear by another store or sales person? And would you wear a shoe you found unattractive if it fit like a glove or would you hold out for the sexier pair? Let me know in the comments!