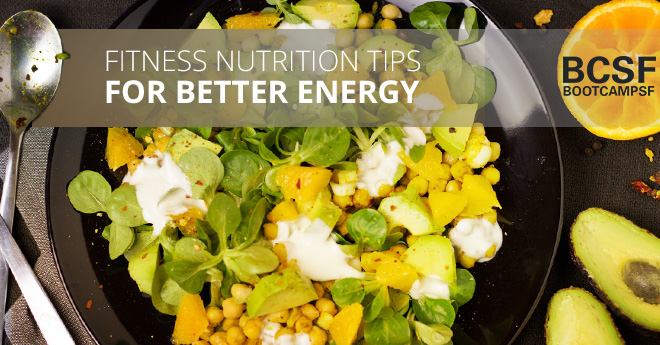 There's nothing worse than wanting to work out and struggling to have the energy to do it. It's one thing if you're just unmotivated, but it's a completely different thing if you genuinely do not have the energy to do as much as you'd like in a day. Having more energy is a beautiful thing, and whether you use it for beating your previous personal best fitness record or just running strong through work and family life, you won't be sorry if you have the energy you need. Here are some ideas from Boot Camp San Francisco to promote a more energetic you.
Cut Out Inflammation-Causing Foods
The top culprits that cause inflammation are wheat, dairy, sugar, alcohol, and unhealthy fats. In addition, if you have any food allergies or sensitivities, those foods will cause inflammation, too. This will vary from person to person, as one person might be sensitive to peanuts, while another might be totally fine eating peanuts but struggles every time they eat eggs. Listen to your body. Cut out the foods that cause inflammation, even if they're delicious. Your body will thank you for it.
Boost Your Nutrient Intake
You eat food to give your body the fuel it needs, but if that food isn't particularly rich in nutrients, you're shortchanging yourself. While glucose is the primary energy source at the molecular level, your cells need a ton of other building blocks to do their jobs. If you are missing some critical nutrient, such as your B vitamins or tryptophan or magnesium, then certain processes will grind to a halt instead of being able to proceed normally. Don't just eat food, choose the most nutrient-dense food that you can find.
Don't Miss the Hormone Connection
Fatigue can sometimes come from a deficiency or an imbalance in your hormones, and if you've been unsuccessful getting your energy levels up through diet changes alone, you should look into getting your hormone levels checked. Thyroid hormones and cortisol are some of the big ones that can lead to fatigue when they're out of balance, but there are so many different hormones in the body, with so many different jobs to do, you can only know for yourself if you get yourself tested.
Try Not to Depend on Caffeine
Coffee is delicious, and caffeine provides a reliable, predictable surge of energy, which might be what you need in order to get through a day. We don't want to tell you that you can't have caffeine, but if it's at all possible to find other ways to get the energy you need for your day, your whole body and overall well-being will benefit. Caffeine acts sort of like a vacuum cleaner, stripping nutrients and resources away from your body in order to trigger that energy burst, leaving you with a deficit of vital nutrition over time. Whether you can get more sleep at night, find nutritional methods of helping you to have energy, or turning to a caffeine-free energy supplement, you'll thank yourself.

Spend Your Energy On The Best Boot Camp Workout in San Francisco!
Sign up today for our boot camp fitness classes. See you outside!