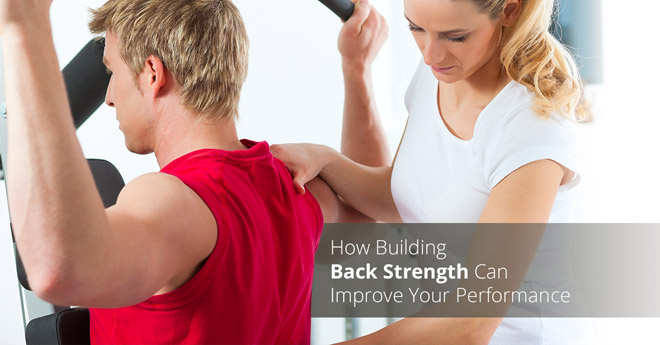 If you are like most of our customers here at Boot Camp San Francisco, you're dedicated to optimizing your fitness, well-being, and overall health. You're committed to getting shredded, so you show up to your outdoor workout rain or shine, and you're not going to just sit down and make excuses for why you can't work out. Here at BCSF, we applaud that commitment, diligence, and dedication, and we look forward to joining forces with you in that quest for your best, fittest body. In this article, we'll look at just one part of your body that your fitness exercises can focus on, your back.
Don't Neglect Your Back!
Many people in our workouts are very conscious of their abs and core strength, and they are constantly including ab exercises, crunches, and planks to their workouts to make that happen. It's great to have toned abs and a strong core, but if you stop there, you'll be stopping short of the best results. So don't neglect your back muscles in your fitness routine!
The Benefits of Back Strength Exercises
Strengthening your back brings with it a number of key benefits. Just because it's behind you and you rarely see it doesn't mean you won't feel the benefits when you incorporate back exercises on a regular basis.
Enjoy better posture. If you have a weak back, you won't have the support to prevent your shoulders from tending to become rounded and hunched forward. Proper back strength will also help you to keep your spine in the proper curvature and alignment. Stand taller, look more confident, and enjoy better overall balance when you have perfect posture.
Improve your core strength. It seems counter-intuitive that this could happen, but you can actually do too much core exercise if it's not balanced with back exercise. When you do both, you'll have an even more stable core along with the spinal support that your back is supposed to provide.
Reduce your chances of injury. Lower back pain is a debilitating and difficult thing to live with, and your back exercises are an important part of a regimen that helps to protect you from injury to your spine, or rehabilitate you from past injuries that have occurred.
Look sculpted from behind. Upper back exercises can help you train your traps, rhomboids, and latissimus dorsi. One of the factors that contributes to the classic tapered physique with broad shoulders and a narrow waist is having your back properly toned.
Great Back Exercises to Try
Having a toned and fit back is a matter of incorporating the right exercises into your fitness routine. These are just a small sampling of upper-back and lower-back exercises that you can try.
Pullups and chinups: There are many variations on the classic pullup and chinup, but in their most basic essence, in pullups, you grab the bar with an overhand grip, while in chinups you grab the bar with an underhand grip.
Lat Pulldowns: This is almost the opposite of a pullup in that you pull a bar down to you rather than pulling yourself up to the bar.
The Cobra: Lie facedown on the ground and lift your head, arms, and legs off the ground simultaneously. Hold, release, and repeat.

We hope you'll join us for our outdoor workouts here at Boot Camp San Francisco, where you'll enjoy fun and challenging whole-body workouts. Sign up today!