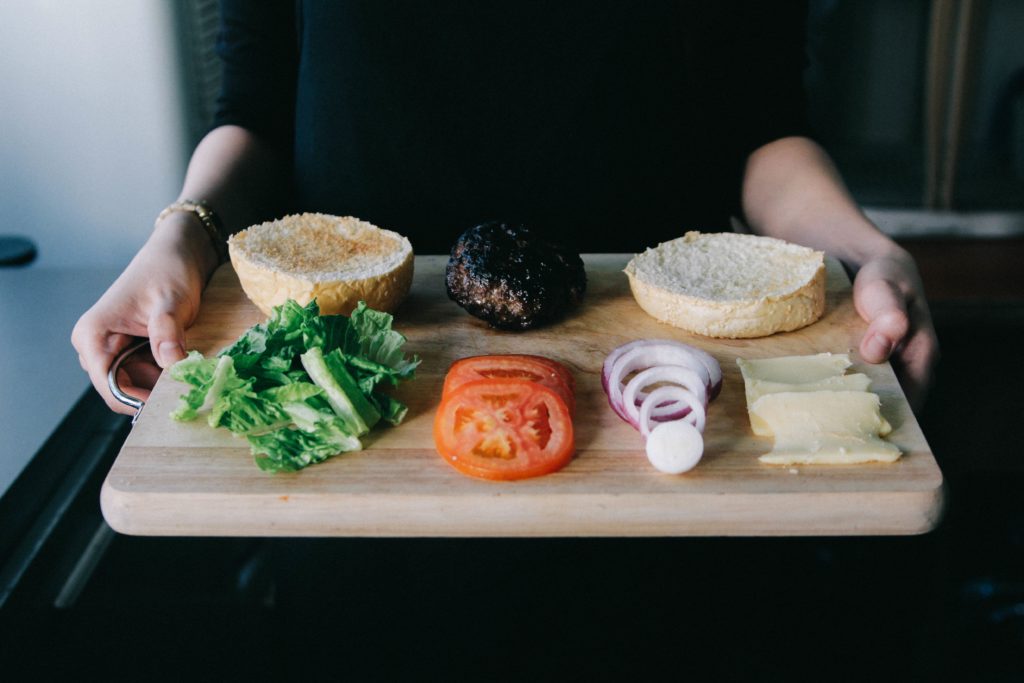 All those burpees in your BootcampSF workout got you craving a burger?
These simple turkey burgers come together in a matter of minutes, making them an easy choice for weeknight meals. Plus, they're a lighter and healthier alternative to the red meat counterpart. We love that they sneak in some extra vegetables and are especially kid-friendly.
Cooking tip: did you know that the #1 reason for dry burgers (turkey or beef) is the common mistake of pressing down on the patties while they cook? Make like a chef and leave them alone in the pan until you flip.
Psst…In a previous post, understanding your cravings we discussed all about how to satiate your cravings (including burger cravings).
Ingredients
Serves 4
1 lbd organic ground dark turkey meat
1 small zucchini, grated (use a box grater or food processor)
1 large carrot, grated
2 large handfuls spinach, chopped finely (once chopped should be about 1.5 cups)
1 egg, whisked
¼ tsp cumin
salt and pepper
High heat oil (coconut or avocado oil) to cook
Buns of choice (whole wheat, Ezekiel, gluten free are good choices)
Toppings of choice (onion, cheese, tomato, lettuce, pickles)
Condiments of choice (mustard, ketchup, we love primal kitchen avocado oil mayo)
Directions
1. Combine all ingredients in a large bowl and mix well.
2. Form into 4 patties (to keep juicy, don't pack too tightly) and set aside on a plate.
3. Heat oil in Heat oil in a large skillet over medium-high heat. Working in 2 batches, cook patties until browned and cooked through (don't press down on the burger!), about 5 minutes per side. Transfer to a clean plate.
4. Serve turkey-spinach patties on buns or lettuce wraps with toppings and condiments of choice
Note: Patties can be formed 1 day ahead and stored in fridge. They also freeze well. Bring to room temperature before cooking.