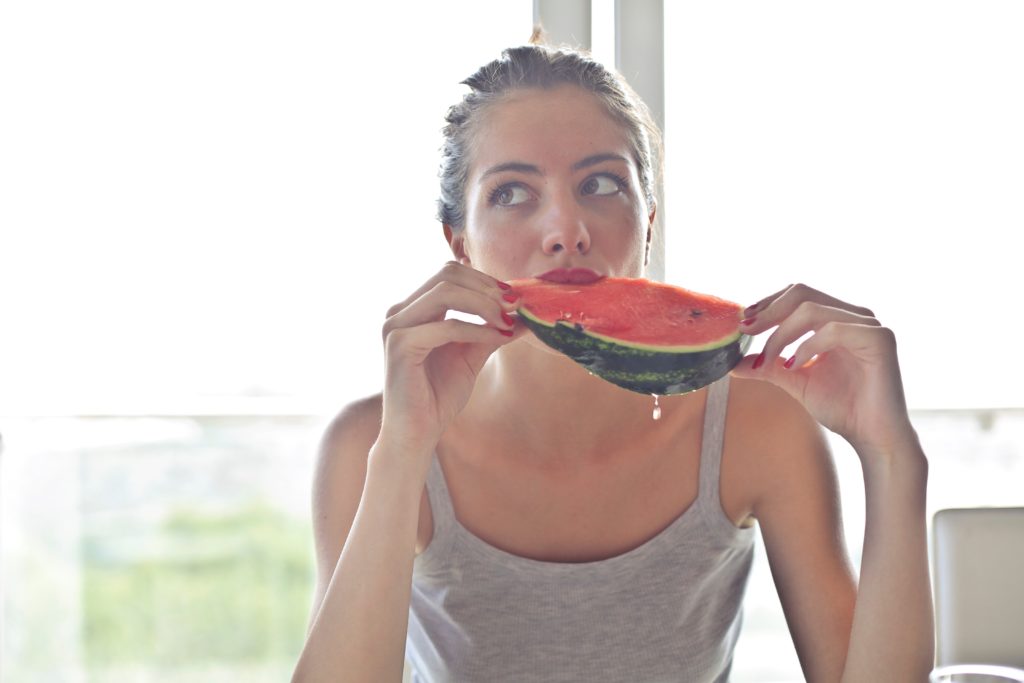 Oftentimes, BootcampSF is a high intensity workout and you may feel the effects a few days after the workout is over. Muscle soreness is common, but with proper rest, recovery and nutrition, it can be eased and sometimes eliminated.
Watermelon is an excellent choice to help relieve muscle soreness due to the high content of the essential amino acid L-citrulline. It is also found in garlic and onions; however, watermelon is our top choice, as the high water and electrolyte content hydrates the body and helps flush out toxins.
"Lactic acid builds up in muscles when intense exercise necessitates energy production faster than oxygen can be delivered" (Riva, 2013). The amino acid L-citrulline is able to remove lactic acid faster than at the normal rate, which means faster recovery time. The amino acid has also been noted to improve blood flow throughout the body, rid the liver of ammonia and other toxins and lower blood pressure.
Watermelon helps replenish glycogen, which is what your body relies on during exercise. "According to a U.S. Sports Academy article by Gregory Tardie, PhD, there is a two-hour window after exercise that is optimal for carbohydrate replenishment, after which glycogen synthesis slows to about 2 percent per hour. However, Tardie suggests that consuming 50 g of carbohydrate every two hours after intense exercise raises the rate of replenishment to 5 percent per hour. Four cups of watermelon contain about 50 g of carbohydrate, perfect for post-exercise glycogen replenishment" (Matte, 2017).
We recommend simply blending watermelon and a bit of ice with a splash of water if needed in a high speed blender to create watermelon juice. Consume within 2 hours post workout to reap the benefits mentioned above.
Sources: https://www.medicaldaily.com/watermelon-juice-amino-acids-could-help-prevent-post-workout-muscle-soreness-248103
https://www.livestrong.com/article/441460-watermelon-after-a-workout/